The Pro's & Con's
Factoring is a popular funding/finance solution provided across the majority of sectors in the UK; this includes recruitment. Below is a breakdown of what factoring is and how New Millennia provide an alternative risk free solution as a comparison.
Get in touch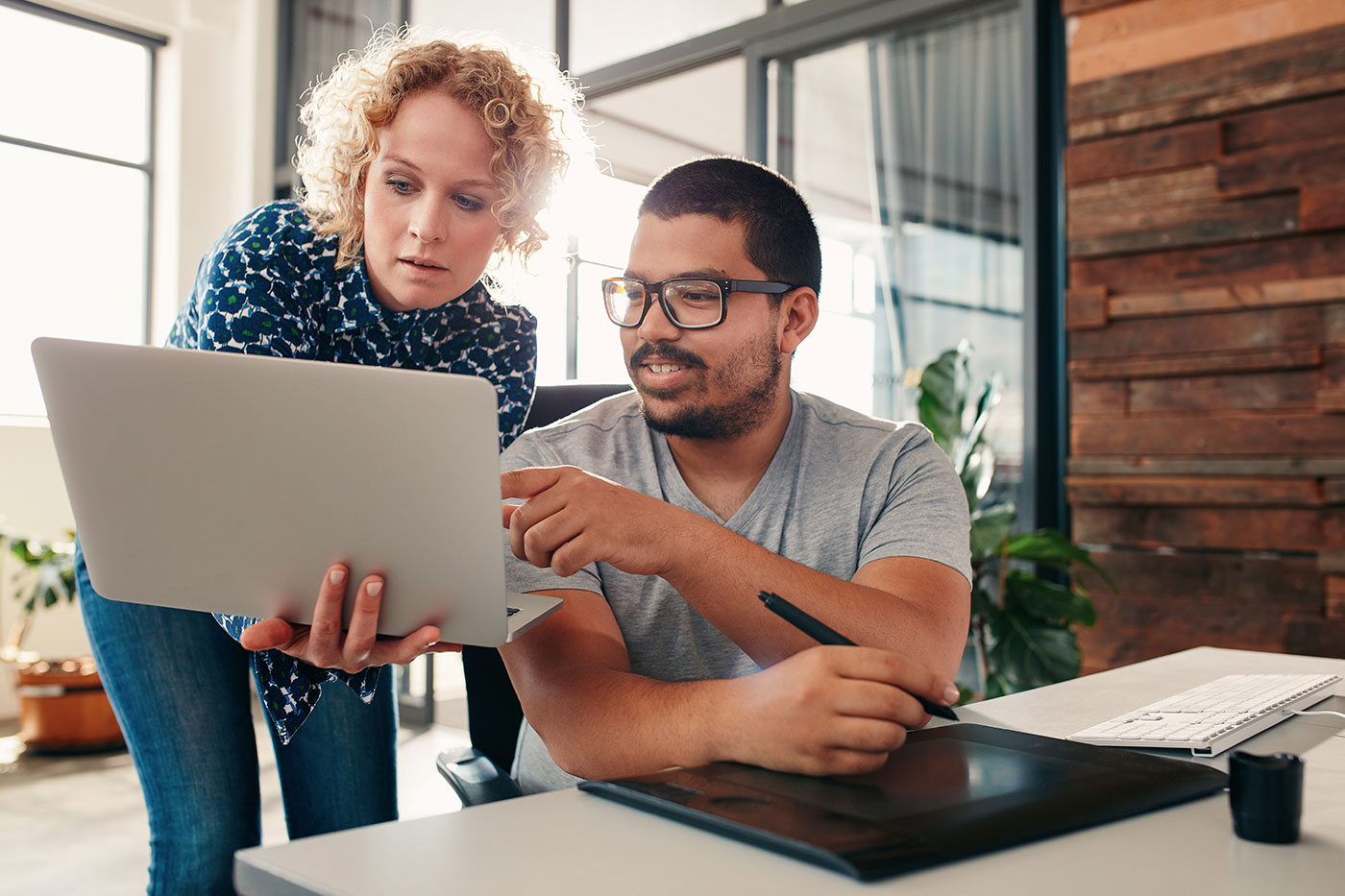 An alternative to recruitment factoring
Naturally, there are pros and cons to both opting for a recruitment finance company or another form of finance, and it will depend on the criteria of a business as to which one will fit best. We're hoping to help you understand both recruitment factoring and New Millennia's services so you might gain a fair comparison between the two.
Factoring insight
A variety of different businesses in the UK opt to use an invoice factoring company.
In the recruitment sector factoring is an effective solution, often used by temporary recruitment agencies who must ensure that their business has the available funds each week to make payment to the workers they have placed. To put it simply, the key reason that temporary recruitment agencies would use invoice factoring is to bridge the gap which may occur between paying the workers' wages each week whilst awaiting payment from the client who has been supplied the workers. Clients' payment terms can vary vastly depending on the sector which the recruitment agencies supply to. Typically, clients could pay their invoice anywhere between 2 weeks and 12 weeks, which means agencies must have available funds ready to pay their workers should they need to, before they have been reimbursed by the client.
This is where an invoice factoring company can assist. In short, a factoring solution is designed to let you "drawdown" a percentage of the total invoice value you have raised that week. The drawdown percentage can vary and is heavily dependent on a number of reasons such as "debtor spread", "concentration", the industry being supplied, payment history and a whole host of other possible scenarios. Typically a drawdown percentage can be between 50%-95% depending on the circumstances and the requirements of the recruitment agency.
A factoring solution
Typically a factoring solution will require the following:
Personal Guarantees – You are personally liable for an agreed value on the invoice factoring agreement.
Debenture – All assets debenture against your recruitment business meaning the lender technically owns all business produced and has the right to claim it should they have to.
Drawdown percentage – The percentage of money the lender is prepared to fund you upfront against your invoices. Unfortunately, this figure can fluctuate on an ongoing basis, depending on the circumstances. Your debtor spread/concentration of clients will have a major part in this.
Minimum fees – You would normally be liable to pay a minimum agreed fee per month regardless of the amount of business you are doing
Setup costs – Some providers will charge you setup costs for providing the facility in the first place
Debt insurance policy – In order for the lender to provide the money in the first place a credit insurance policy must be in place, with which you would normally be liable for 10% of any bad debt (excess).
Late payment fees – in order to avoid late payment fees you need to ensure you have a robust credit control system in place to avoid fees for overdue debts and possible money being held (or) disapproved due to a debt not being collected in a certain time frame.
New Millennia Insight
Like factoring, there are a multitude of different back-office & funding solutions available, some that provide services to multiple sectors and some that specialise in the recruitment sector.
New Millennia Payroll Services Ltd has been providing bespoke back office & funding solutions to the recruitment sector since 2001. Our service is predominantly designed for startup and SME recruitment agencies within temporary recruitment. The idea of New Millennia is to let you focus on the customers you already have, rather than spending any unnecessary time worrying about operational functions and whether or not you have enough available funds to pay your workers.
Within our back office, we provide: payroll, invoicing, credit control, credit insurance, 100% bad debt protection, contracts for clients and candidates, timesheets and most importantly genuine 100% funding, regardless of how many clients you have or your volume of business. This is all provided to you via a sophisticated online agency portal through which you can access all of New Millennia's functions and services.
New Millennia takes away all potential issues and headaches that come with a factoring company and we dedicate ourselves to being your genuine and dedicated business partner. Our business relies on you, our recruitment agency partners, producing good, consistent business; therefore, you can trust that our interest in helping you to succeed every step of the way will always be our priority.
So, simply put, how do we differ from a recruitment factoring solution?
No Personal Guarantees
No Debentures
No Setup Costs
No Minimum Fees – Pay as you go!
No Drawdown Percentage
No Debtor Spread or Concentration Limit Issues
No Risk
One Fixed Cost – so you know exactly where you stand.
3 fundamental rules
Our service works on 3 fundamental rules which you'll need to follow regardless of which New Millennia solution you use.
You work within your agreed credit limit
You get the necessary paperwork signed
You have a signed timesheet.
By following these 3 simple steps we can ensure that your business with New Millennia runs smoothly and allow you to focus on winning new business while knowing your temp business is in safe hands!
Who is New Millennia suitable for?
Get in touch
Our business model is perfect for anyone who wants to prioritise sales and customer satisfaction, whether that be new business or retaining existing business, rather than concentrating on the various back office functions which can come with temporary recruitment; typically this includes startups and SME businesses.
Should you like to discuss this in more detail please get in touch!